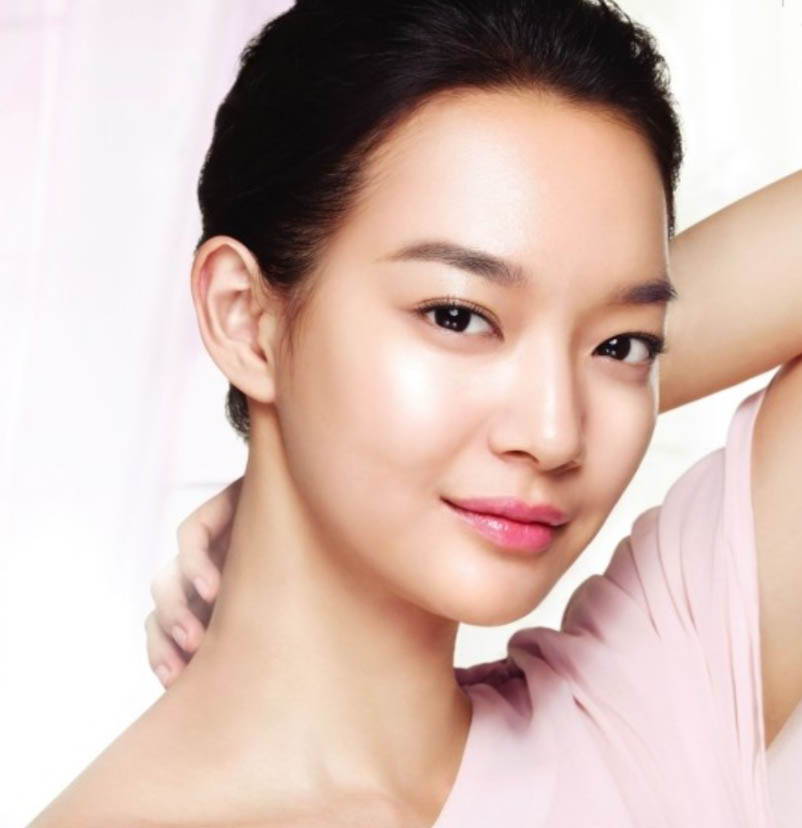 Korean women are renowned for their beautiful, glowing skin, which they achieve through a unique regimen.
There's so much information on Korean skin care routines on the internet that it can all be very confusing. In fact, you may not even know where to start.
But don't stress about it one iota. It's very simple. Remember that it's all about the ingredients and products you need to incorporate in each step of your own routine. And we're here to help you with the information you need so you can enjoy the great results you will have.

THE KOREAN MORNING ROUTINE
Korean skin care routines are all about gentleness. Unless your skin gets really oily in the morning, it's always best to just cleanse with water.
If you wake up with greasy and oily skin that is acne prone, we advise you to use a super gentle low pH water-based cleanser, such as Soft Cleansing Silk Mousse. Whatever you do, don't use a harsh cleanser that will strip your skin.

Korean toners differ from Western toners, as their main function is to hydrate and moisturise your skin. Korean women see toners as an essential part of their skin care routine. It's no surprise why the "7-skin-method" went viral around the globe and that big media companies such as Allure are talking about it.
Korean toners are designed to not only remove any remaining residues from your skin, but to pack in real hydration from an abundant source of natural plant extracts and humectants, to leave your skin looking plumped, and minimising the appearance of fine lines.

#STEP 3. SERUMS AND AMPOULES
These are seriously awesome. They're filled to the brim with highly potent active ingredients that target specific skin concerns by skin type. If you're looking for anti-ageing benefits, don't, whatever you do, miss this step. (View our serums and ampoules collection for ageing skin concerns).
However, if your skin is sensitive, it's best not to overload it with active ingredients, so we recommend that you give this step a miss.

A moisturiser is a must-have for all skin types. It seals in all the hard work you have done in your previous steps.
Moisturisers provide a physical protective barrier on the surface of your skin to prevent moisture and beneficial ingredients from evaporating.
View all Moisturisers here.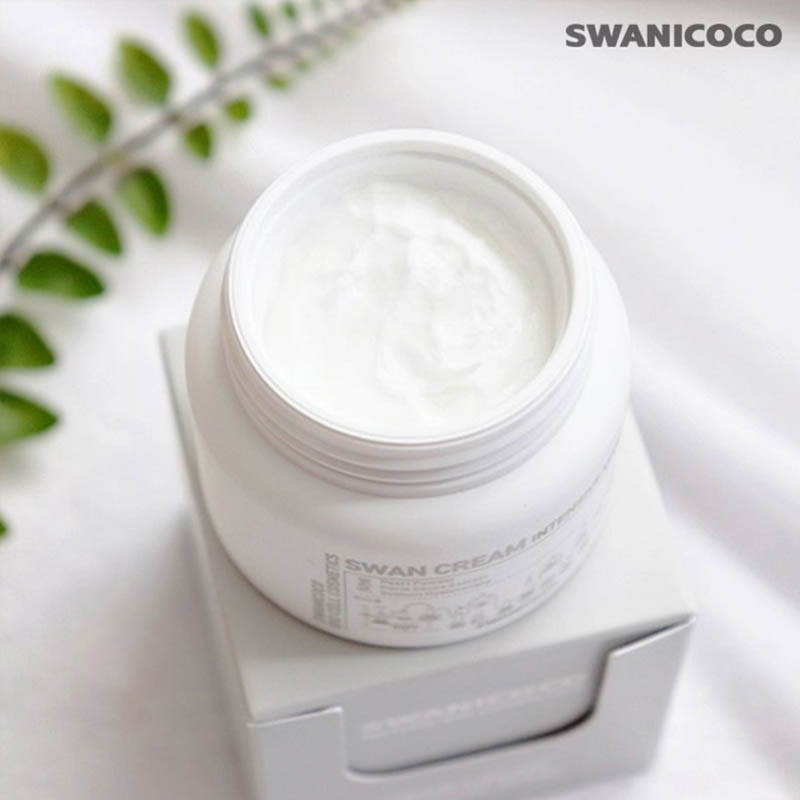 Never forget your sunscreen is the number 1 rule. Having flawless, translucent skin that looks almost like a piece of glass is what Korean women aspire to. That's why they diligently apply sunscreen - whether it's sunny or rainy.
So ingrained is the importance of sunscreen that it's taught to girls from a very young age, and passed down from generation to generation.
You'd probably be surprised to see so many Koreans with umbrellas on sunny days. That's how they protect their skin to keep it glowing and youthful.

Thankfully, the night routine is similar to the morning routine, except for the cleansing step.

The double cleansing method involves cleansing your skin twice. First with an OIL-BASED CLEANSER to remove dirt, grime and makeup.
If you're thinking "What"? An oil cleanser? Remember your chemistry lessons. Oil attracts oil (Chemistry 101). Oil cleansers are very effective. They dissolve makeup and excess oil, while nourishing your skin at the same time.
If you are not sure which type of oil cleanser to use, please refer to our previous blog here.
The second step of your double cleanse is to use a WATER-BASED CLEANSER. This removes any remaining residue after the oil cleanse.
Please note that double cleansing is not suited to all skin types. It's always best to check with us whether it is suitable for your skin type.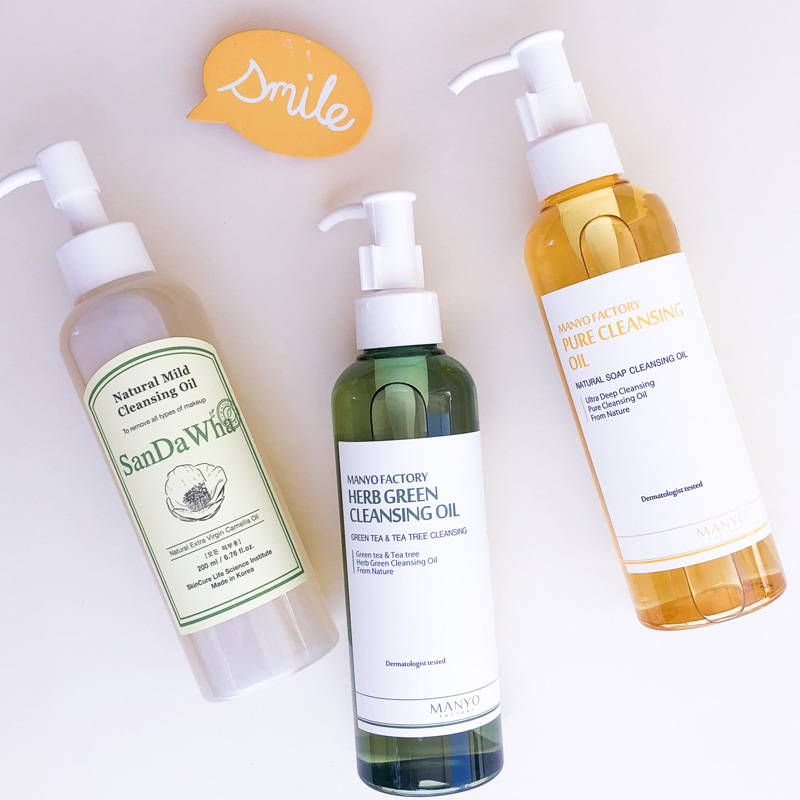 This step is the same as for your morning routine. Apply a hydrating toner to moisturise your skin.

#STEP 3. SERUMS AND AMPOULES
To wake up to a beautiful skin in the morning, apply a serum or an ampoule that is chock full of skin-loving ingredients. You'll fall in love with Korean serums and ampoules because they make your skin as smooth as silk and lighten even dull-looking skin.

Apply a nourishing moisturiser to protect those skin perfecting ingredients and get used to the delight of waking up to plumped and younger looking skin every morning.

SPECIAL TREATS FOR YOUR SKIN
These occasional treats are not part of your daily routine. Use them 1-2 times a week for that extra glowing skin.

Korea is the birthplace of the sheet mask. It became phenomenal around the world, due to its innovation and affordability. Sheet masks are soaked in powerful ingredients and come in a convenient little package to wrap the skin with brightening and hydrating ingredients. With prices starting for some of them as little as $2.50, you certainly won't break the bank!

Using a gentle exfoliator can promote cell turnover, and allow a superior absorption of other products into your skin for an optimal result. Korean women prefer gentler chemical exfoliants such as AHA, BHA and PHA as well as natural fruit extracts to gently remove dead skin cells, and bringing a youthful glow back to the skin.