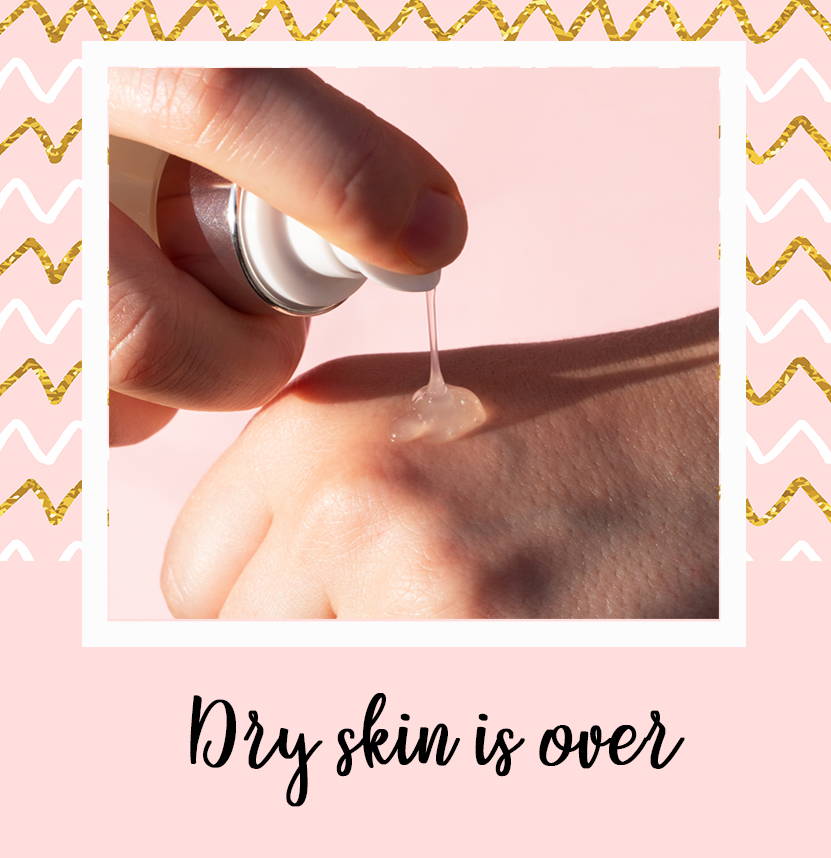 Do you experience below symptoms?
Tightenss feeling in skin
Rough patches on the skin surfact
Dull and tired looking skin
If you have answered "yes" to 4 or more on above conditions, chances are you are delaing with dry skin. Dry skin can be as annoying as oily skin especially when you are having to constantly lather on on heavy moisturizers, only to have your skin feeling parched, dull and tight again days later. . It is often overlooked as the symptoms don't make your skin look bad (unlike acne). What's more scary is dry skin can lead to premature ageing and sensitive skin conditions in later years. So don't put up with it anymore!
KOREAN SKINCARE ROUTINE TO DEFEAT DRY SKIN
If correctly managed, dry skin is something that can be fixed quite easily. We have put together an easy to follow step by step Korean skincare guide to quench your dry skin to keep your skin moisturised and dewy all day long.
STEP1: CLEANSE WITH NATURAL OIL CLEANSER
Did you know cleansers are usually the culprit of making your skin dry? It's because usually normal water-based cleansers (like the ones that foam up) are made with harsh surfactants that dry out the skin. Dry skin will love a natural oil based cleansers as these are nourishing and non-drying, protecting the skin during the cleansing process.
STEP2: TONE WITH HYDRATING TONER

It's a common mistake to think that toners are an astringent liquid containing alcohol and applied to the skin to reduce oiliness. A modern hydrating toners are different to the ones that strip your skin, instead they are formulated with super-hydrating ingredients, like hyaluronic acid, glycerin, and other host of natural plant extracts that are nutrients rich. These toners deliver hydrating, balancing and anti-aging ingredients to clarify and moiturise the skin as a head start before your treatment protocol.
Remember your skin will receive the next routine so much better in most effective way if your skin is well balanced and hydrated. Theses toners can help greatly!
STEP3: NOURISH WITH AMPOULE/SERUM/ESSENCe

Korean ampoule/serum/ essence are concentration of active ingredients designed to target deeper layer of the skin .Our hand picked products are rich in vitamins, minerals and antioxidants that help to prevent moisture loss, feeding skin with nutritions to keep your skin well moisturiszed all year around revealing healthy radiant glow.
STEP4: LOCK IN MOISTURE WITH A MOISTURISER

Moisturisers include heavy occlusives to form a protective barrier on the uppermost of layer of skin preventing moisture loss. Dry skin should use an anti-oxidant rich, skin barreir strenghtening moiturisers to protect the skin to impart long lating hydration to the skin. Ingredients that are particularly good for dry skin are Shea Butter, Ceramide, Panthenol and Collagen. We have hand picked the best Korean moisturisers that inlcude a host of skin moisturizing effects so your skin looks dewy and glowing with hydration all day long.
PRO TIP: ADD IN A FACIAL OIL
Facial oils give instant glowy boost by replenishing moisture and provides a long lasting hydration for a thirsty skin. It can relieve skin irritation and sensitive conditions hence became an essential part of the Korean skincare routine. Applying a facial oil in between every step above would fix the drynes issue almost instantly. These oils have been hand picked to help specifially with dry skin as the are rich in vitamins and essentail fatty acids. Add a drop of the facial oils in
DAY TIME : TOP IT UP WITH A SUNsCREEN

Exposing your skin without a protection can damage skin cells which cause dry skin even more drier. As the stratum corneum (outermost layer of the skin) is damaged by UV exposure it thickens and becomes dehydrated, leading to rough, flaky skin. The sun's rays can also damage the skin's elastin – fibres that help the skin to stay smooth, supple, and youthful looking. Unfortunately, any damages done by sun isn't reversible so protection and prevention is key.Many sunscreens contain ingredients that are too drying for the skin so reading labels are so important to choose the ones that include ingredients that are hydrating and soothing. We have made this job easier for you with selected sunscreens specially deisgned to keep your skin nourished, flake-free, and protected from the sun's harmful rays.
ONCE A WEEK SHEET MASK TREATMENT

Sheet masks are soaked with miracle beauty ingredients that do amazing jobs providing a deep nourishment and hydration for the skin. Sheet masks are the ultimate care you can provide to your dry skin as it literally wraps in the nutrients and moisture to leave your skin nourished, refined and rejuvenated in under 30 minutes.
We offer FREE sample kits if you contact us for a consultation. Ask for FREE sample kits today.
We provide 100% money back guarantee when you buy products after consulting us.
We understand each skin is different and it takes an expert's advice to find your own skin perfect products and routine. Contact us now!